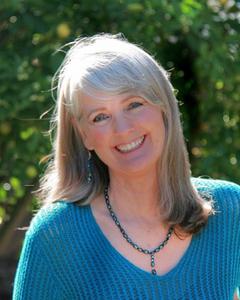 Phoenix
A Pioneer of Intuitive Coaching: Entrepreneurs', Life, Wellness Lifestyle & Healing. Fresh Images.
Phoenix, is the Entrepreneurs' Business Coach. "I help my clients to 'Think-Out-Of-The-Box into Success and Prosperity!'"

Do you want to start your own business? Do you have a dream of a more happy and fulfilling life? Let Phoenix who has over thirty-five years of experience as a successful Entrepreneur and Business Coach guide you to your destiny.

Are you a Professional Coach? There are services for you that will enhance your skills to be an even better Coach for your clients!. Coaching for Coaches




Phoenix is a pioneering Life Coach, and an expert in transforming lives to their highest level. She provides answers and fresh options for moving forward and neutralizing the past.

Do you want accelerated, effective and complete reformation of what has held you back? There is nothing like the Life Coaching that Phoenix provides. In over thirty-five years she has developed most of her own combination of processes and tools for maximum change and support for her clients.




Wellness Lifestyle and Healing provides comprehensive change with Programs, Self-tools, Special Services and Skills.

She is an accomplished Mentor, Instructor and Practitioner. You won't be disappointed with the possibilities of transforming your life at any level you desire. Best of all, you learn many new skill-sets no matter what you are seeking or needing. We are the sum of our Mind, Body, Emotions and Spirit working in unity.

Phoenix has multiple and diversified extensive trainings and experience with all Life Issues.

Phoenix has completed a Certificate Program of Integral Practices at Bastyr University with L.I.O.S. (It was a pilot Program and no longer offered, also L.I.O.S. is no longer associated with Bastyr.)

Certified in: Clinical Hypnotherapy, Massage, Touch for Health / Edu-Kinesiology, Yoga and Business. Additional studies in Psychology, Behavioral Sciences, Theatre, Art and Dance.

She is also a graduate of Health Sciences Institute in California (Massage and Shiatsu Therapy practitioner), Humanistic Studies of Psychology in California and Hawaii (Clinical Hypnotherapy), East West School of Shiatzu (Instructorship), Touch for Health (Instructorship), Marie Svoboda Yoga (Instructorship), Lotus Foundation, and more.




Phoenix was born highly Intuitive which is a great asset to all her services. The extreme degree of accuracy and acute insight she possesses has built her reputation.

Readings are among some of the favorite services her clients enjoy and find interesting.

Intuitive – Psychic Readings provide specific answers when you ask 'specific' questions.

Soul Readings are very different from Intuitive – Psychic Readings. Soul Readings are a deeper investigation leading to 'blocks' and unconscious patterns that have been stored, limiting your life experiences. These are 'healing readings' due to a 'body/emotion' memory reaction.




Phoenix is an Image Consultant and Make-up Artist to Performers, Speakers and those looking for the everyday "WOW" look.

Transformations That Make A Difference! 'Fresh Images' you can show off. "Be Remarkable and Memorable!"

"This gives my clients that 'finished' look for presentations, speaking, photo sessions or simply for first and memorable impressions." Do you want to improve your everyday presence? This is for you.


________________________________________________________________________________


******The Services and Testimonials Pages are where you will find a comprehensive view of what Phoenix offers in much more detail. Clients in their own words sharing the value they got from Phoenix's Services. Visit those Pages to find how Phoenix can serve your needs too.

________________________________________________________________________________


PLUS: *Creative Services and Extensions: Phoenix is a Speaker, Workshop Presenter, Writer, Author, Blogger and Fine Artist.

--Published Author/Writer; A Featured Column on 'Wellness' (AZ newspaper).

--Blogger: Phoenix Blogs: Art, Life, Biz, Wellness and You. This also includes her Art Gallery, Short Stories and Poems. (See links below on the Home Page.) She will also do Editing, Proofing and Ghost Writing for you.


--Speaker and Workshop Presenter (Contact her for your Group or Business): Inspiring /Thought Provoking: 'Be Present for Your Life'; 'How Life Issues can Steal the Success Out of your Business'; 'Discover the Deeper Meaning of Money'; 'Unleash Your Creativity' and many other topics.


--Fine Artist using acrylics and oils in mostly bright colors with lots of movement. She does take commissioned orders for Art. Brighten up your home or office with something lively and engaging!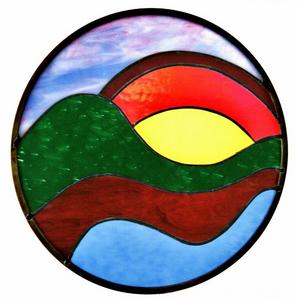 Balance & Wholeness
Why would you be interested? Lots of Reasons!
Phoenix, is a Pioneer in the field of Intuitive Life, Entrepreneur and Wellness Coaching. She is an expert in Integrated Healing and Living, and offers a variety of services. Read the following testimonial; just one of the many clients Phoenix has helped; then go to her Tabs (at the top of this Page) and read about her Services, Programs, Benefits, Testimonials and the Phoenix Center for inquiring minds & changing lives.

"Dear Phoenix, Thank you for your wisdom, vision and compassionate guidance. Your intuitive abilities are rare and precious. You helped me through one of the toughest periods of my life. After having been put through the western medicine mill, I felt as if I had dropped off the end of the earth (shattered soul and weak of spirit). Your ability to help me take a fresh look at myself has helped me regain my confidence and composure. I feel, once again, that I am centered, healthy and happy. You have helped me restore my energy and renew my zest for life. Like a good friend, you were there when I needed a helping hand. Bless you and thank you." -J. Biesek, Architect


Success Stories and Phoenix Center: Words of Comfort and Wisdom.

Success Stories in their own words. These are priceless words of comfort from clients who have benefited from the various services Phoenix has provided for over 35 years. Find out more about how Phoenix can serve you.

The Phoenix Center is where you will find Tips, Tools and Techniques that are informative and possibly thought provoking with positive ways to make changes in your life or business. Clients often refer to the way Phoenix makes them `stretch', in a good way.


Share and Connect with Phoenix here too:


linkedin.com/in/phoenixlifesolutions

facebook.com/PhoenixLifeSolutions

facebook.com/Aphoenix.LifeSolutions.ca

twitter.com/jazzbird2100

phoenixlifesolutions.blogspot.com





Rise to Being the Best You
For Appointments, Information and Ordering:
contact@phoenixlifesolutions.com
Santa Cruz County, CA

Copyright © 2009 PhoenixLifeSolutions.com