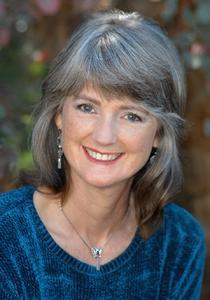 You As Your Best!
Fresh Images: Make a 'Smashing' First Impression!
Phoenix Coaches The Whole Person.

"There is no second chance to make your first impression."


Where else will you find a Coach who has the experience, skill and artist's craft as an Image Consultant and Make-up Artist?

You already know she is an Intuitive Life and Entrepreneurs' Coach, and so much more!

Phoenix delivers the 'Total Package' of You Being the Best You!


Speaking?~~~ Coaching?~~~ Need a professional photo?

Look stunning, remarkable and memorable! Increase your attraction and your income! Learn from an Image Consultant and Make-up Artist Pro!

Testimonial: "Phoenix taught me her professional make-up tricks that I can use every day for myself - in front of huge audiences - or going on dates. She selected the best brands and colors for me - to express my unique and brilliance - and then showed me how to apply them. These are tricks cosmetologists don't even learn in college - but from her extensive experience in the field. I have more confidence now - and was even just crowned Ms. Heart of San Diego!" - Sheryl Roush, Professional Speaker, Author

Phoenix knows the 'tricks of the trade'.

She has the experience, art and skill from years of modeling, high-fashion and doing the make-up for stage and theatre. This includes prestigious international performers of the Seattle Opera House and the Pacific Northwest Ballet and many other venues of stage, theatre, modeling and professional speakers. Phoenix will do your makeover - or teach you how-to do stunning make-up for your next photo, speaking or event. Maybe you just want that memorable 'fabulous' 'WOW' look for everyday.


Naturally you want to look your best for your professional or personal image.


You get an expert Make-up Artist, Image/ Fashion Consultant and Designer.

Phoenix's previous experience in Modeling/ Make-up, Couture Fashions /Design and Theatre Costume and Make-up makes her the perfect 'hire' for Speakers, Performers, Photo Sessions, Special Events and Everyday natural beauty.



Special Events are a great time to 'treat' yourself for some 'special attention and pampering'.





Rise to Being the Best You
For Appointments, Information and Ordering:
contact@phoenixlifesolutions.com
Santa Cruz County, CA

Copyright © 2009 PhoenixLifeSolutions.com